Hillrom to Continue Advancing Connected Care™ as Part of Baxter; Combination to Transform the Global Healthcare Landscape
Thursday, September 2, 2021
Source: Hillrom
We are excited to announce that in the coming months, Hillrom and Baxter – two names that have been part of the worldwide healthcare landscape for more than 90 years – will be coming together to better serve customers, patients and the global health community.
Our goal is simple – advancing the next generation of transformative healthcare innovations – and our larger scale, innovation capabilities, talent and resources will accelerate our transformation.
By joining Baxter, we will add complementary businesses to its industry-leading portfolio of critical care, nutrition, renal, hospital and surgical products. The combined company will be able to provide a broader array of medical products and services to patients and clinicians across the care continuum and around the world, facilitating the delivery of healthcare that is patient- and customer-centered, and focused on improving clinical outcomes.
We will also be combining organizations with similar values, a shared focus on creating cultures of inclusivity, innovation, and corporate responsibility.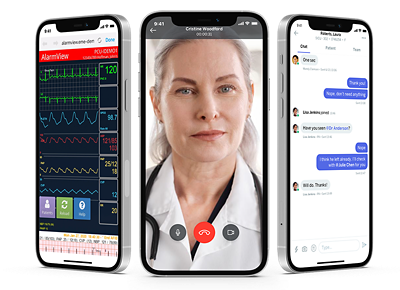 This is truly a win-win for all our stakeholders – employees will benefit from being part of a larger, stronger company with accelerated growth opportunities, patients and their caregivers will benefit from our ability to advance connected care as part of Baxter, and our shareholders receive a significant and immediate premium for their investment.
The transaction is subject to the approval of Hillrom shareholders and the satisfaction of other customary closing conditions, including regulatory approvals. For the time being, our companies remain separate and will continue to serve customers and patients through our existing channels. Please continue to work with the Hillrom team as you do today. It's business as usual, and we'll keep you updated as we move forward. We expect the transaction to close by early 2022.
You can read more about our combination in the press release on our website. If you have questions, please reach out to your Hillrom contact.
Additional Information About the Merger and Where to Find It
This communication relates to the proposed transaction involving Hillrom. This communication is not intended to and does not constitute an offer to sell or the solicitation of an offer to subscribe for or buy or an invitation to purchase or subscribe for any securities or the solicitation of any vote or approval in any jurisdiction, nor shall there be any sale, issuance or transfer of securities in any jurisdiction in contravention of applicable law. In connection with the proposed transaction, Hillrom will file relevant materials with the U.S. Securities and Exchange Commission (the "SEC"), including Hillrom's proxy statement on Schedule 14A (the "Proxy Statement"). This communication is not a substitute for the Proxy Statement or any other document that Hillrom may file with the SEC or send to its shareholders in connection with the proposed transaction. BEFORE MAKING ANY VOTING DECISION, SHAREHOLDERS OF HILLROM ARE URGED TO READ ALL RELEVANT DOCUMENTS FILED OR TO BE FILED WITH THE SEC, INCLUDING THE PROXY STATEMENT, WHEN THEY BECOME AVAILABLE BECAUSE THEY WILL CONTAIN IMPORTANT INFORMATION ABOUT THE PROPOSED TRANSACTION. Investors and security holders will be able to obtain the documents (when available) free of charge at the SEC's website, www.sec.gov, or by visiting Hillrom's investor relations website, https://ir.hill-rom.com/ir-home/default.aspx.
Participants in the Solicitation
Hillrom and its directors and executive officers may be deemed to be participants in the solicitation of proxies from the holders of Hillrom's common stock in respect of the proposed transaction. Information about the directors and executive officers of Hillrom and their ownership of Hillrom's common stock is set forth in the definitive proxy statement for Hillrom's 2021 Annual Meeting of Stockholders, which was filed with the SEC on January 19, 2021, or its Annual Report on Form 10-K for the year ended September 30, 2020, and in other documents filed by Hillrom with the SEC. Other information regarding the participants in the proxy solicitation and a description of their direct and indirect interests, by security holdings or otherwise, will be contained in the Proxy Statement and other relevant materials to be filed with the SEC in respect of the proposed transaction when they become available.